so.... hello.
1 so.... hello. on Fri Sep 09, 2011 1:48 am
Jedh3
yeah..... so I'm here..... mainly because of padfoot.....
alfabrena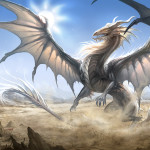 Admin
O.O
me? *squeaks and points at self*
.....OoO PEPPERS!!!
_________________
Remember human
We dragons live on, whether you see us or not
We are always there, waiting for you to screw up
And burn in our fire so we may reclaim what is rightly ours;
Earth and your service.

Permissions in this forum:
You cannot reply to topics in this forum